Chiropractic Health Care Classes
Get Informed About Chiropractic
Are you interested in learning more about the
chiropractic care
we provide at
Schmidt Chiropractic Clinic
, plus all about our practical 7 point stretching protocol?
At our monthly Chiropractic Health Care classes, Dr. Schmidt teaches his patients how to stretch, and much more! Our unique 7 point stretching protocol will help you learn how to stay flexible and loose. We recommend our patients use the protocol regularly to help their adjustments "hold" between appointments.
Contact us today to RSVP for your spot in one of our FREE Woodbury chiropractic health care classes!
Give us a call to reserve your spot at our next chiropractic class!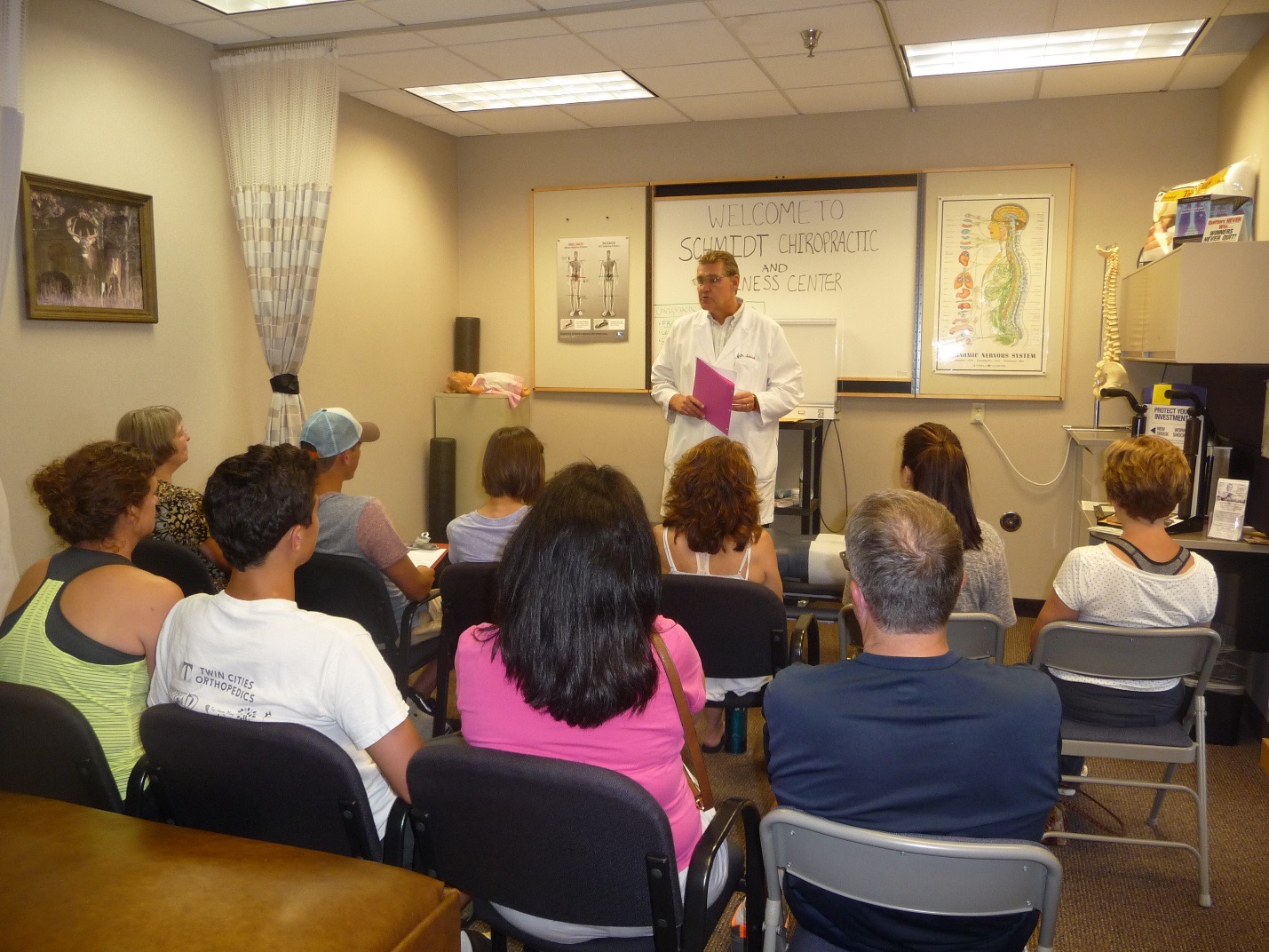 2020 Class Schedule
Each class starts at 6:15 and ends at 7:30pm.
January 13th
February 10th
March 9th
April 13th
May 11th
June 8th
July 13th
August 10th
September 21st
October 12th
November 9th
December 14th

Schmidt Chiropractic Clinic Classes | (651) 735-2400