BEMER Classes
Get Informed About BEMER Therapy!
We teach regular
BEMER Healthcare
classes; Dr Schmidt and Lynell Hage RN teach  regular BEMER Healthcare classes (open to the public) as well as to current patients.
Contact us today to RSVP your spot for a BEMER class at Schmidt Chiropractic Clinic in Woodbury!
Give us a call to reserve your spot at our next BEMER!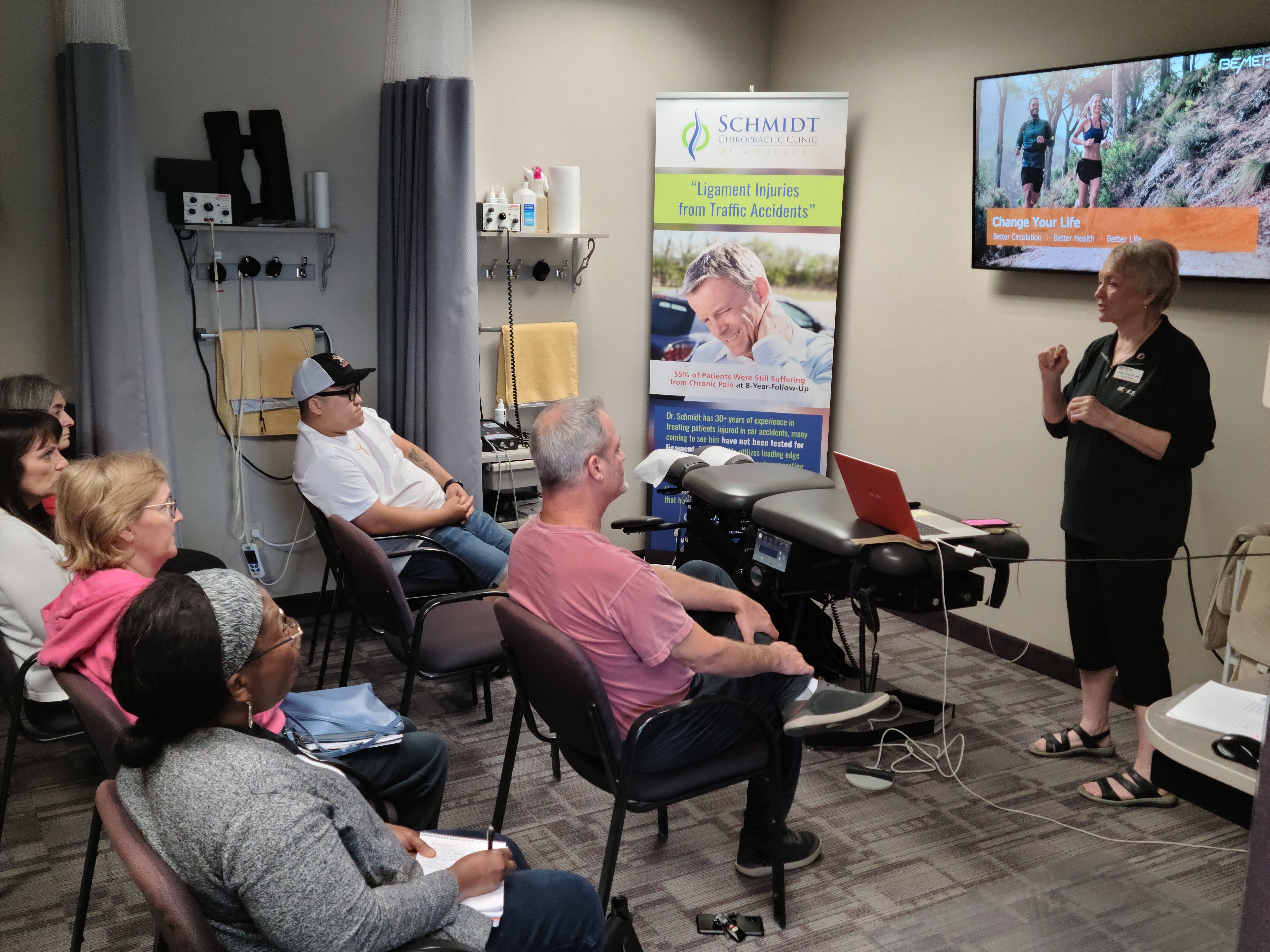 Schmidt Chiropractic Clinic BEMER Classes | (651) 735-2400