Meet the Team
Get to Know Us at Schmidt Chiropractic Clinic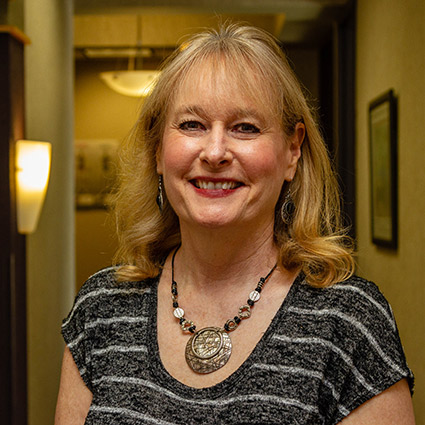 Julie Schmidt | Office Manager
Julie Schmidt is the Office Manager at Schmidt Chiropractic Clinic, and has been married to Dr. Thomas Schmidt for 35 years.
She has a B.A. in Business Administration from Bethel University, and experience in Insurance Administration for over 31 years.
Her hobbies include exercise, fitness, sports, and movies, and she enjoys working in the Children's Ministry at Rock Point Church on Sundays.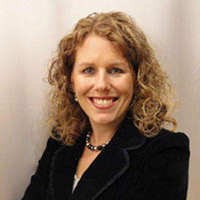 Christina Swigart, M.S., L.N. | Licensed Nutritionist
Christina is a Licensed Nutritionist and has been in the field of nutrition for eleven years, consulting and teaching individuals and families towards better health.
She has been a sought after speaker for various venues due to her ability to present nutrition in a way that challenges people to examine the choices they are making and empowers them to make necessary lifestyle changes to positively influence their health.
As Christina works with clients and families she is able to take a look at what is going on with their health and use nutrition in a way that addresses imbalances in their bodies.
She is passionate about educating her clients and giving them the tools they need to be successful every step of the way.
Masters of Science in Human Nutrition, University of Bridgeport
Licensed Nutritionist, Minnesota Board of Dietetics and Nutrition Practice
Founder and Owner, Practical Nutrition, Inc.
Campus Nutritionist, Bethel University
Staff Nutritionist, UpLift Guided Fitness for Women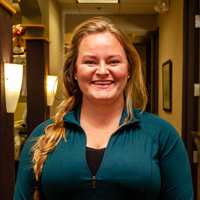 Rebecca Edwards | Massage Therapist
With a background in nursing, Rebecca pursued her passion for natural health by opening LivActive Massage in 2012. Since then, she has been packaging the science and the art of rehabilitative massage therapy to help people live active and pain-free lives.
Using goal-oriented treatment plans, her greatest joy is to see clients achieve the dreams they thought were physically impossible.
In her spare time, she loves spending time outdoors with her large family, meeting new people, softball, volleyball, hunting, singing, cooking, dancing, camping, and attending Twin Cities Bible Church in Maplewood.
Owner of LivActive Massage in Woodbury, MN
Certified Massage Therapist and Reflexologist
B.A. and B.S. in Biology emph. Human Anatomy at Crown College
A.A.S. in Massage Therapy from Northwestern Health Sciences University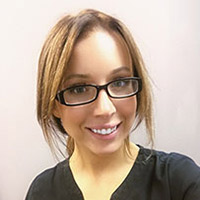 Olivia Lund | Massage Therapist
Experience the wellbeing of Urban Massage and let us help you get back to your usual self.
Emerge into your senses with personalized massage techniques that will fit your lifestyle. Enjoy a hands on experience that will allow you to achieve less pain, more relaxation and an uplift. Urban massage will offer you everything from the treatment and rehabilitation of injuries to sports massage.
See Massage Hours and Book Online »
Hours of Operation
Monday: 1:00 PM – 07:00 PM
Tuesday: 2:00 PM – 08:00 PM
Wednesday: Closed
Thursday: Closed
Friday: Closed
Saturday: By Appointment Only
Sunday: By Appointment Only
Schedule an Appointment
Our team looks forward to meeting you. Call Schmidt Chiropractic Clinic today to schedule an appointment.
CONTACT US »

Schmidt Chiropractic Clinic Team | (651) 735-2400