Personal Injury at Schmidt Chiropractic Clinic
Experience That Matters
When your body has experienced trauma from an injury, a specialist can help determine your needs and get you back to living your life. If you're injured and are looking for relief and natural healing, we are ready to help you.
Dr. Thomas Schmidt has over 32 years of experience treating hundreds of patients for auto accident and personal injury cases. He is an expert witness with years of experience communicating with the insurance industry and the legal profession.
We Are Here for You
When you visit, we'll start with a comprehensive, detailed consultation and examination, which may include X-rays. Through this process, we will discover any injuries you may have sustained. We'll make referrals to other health professionals or request further diagnostic testing when necessary.
We'll discuss
What is wrong
If we can help you
How long it will take you to feel relief
What the costs will be
Then, we'll present you with a treatment plan to help you find relief and get back to doing the things you love.
We Make It Easy!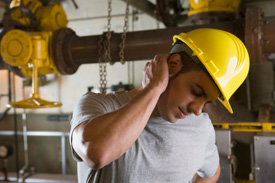 Our friendly staff has years of experience and are trained in handling the confusing paperwork associated with your injuries. To make things easier, we'll submit all insurance claims for you and our team will help maximize your insurance benefits. With convenient hours, you can visit us until 8 p.m. on Tuesday and Thursday nights.
Don't put off seeking treatment following an injury for fear of financial burdens. We will work with you to submit your bills to your insurance company, as well as set up an affordable payment plan.
Are you seeking natural relief from your personal injury pain? Visit us or call our office to set up an appointment!
CONTACT US »

Personal Injury Woodbury, Oakdale, Cottage Grove MN | (651) 735-2400