Spinal EKG at
Schmidt Chiropractic Clinic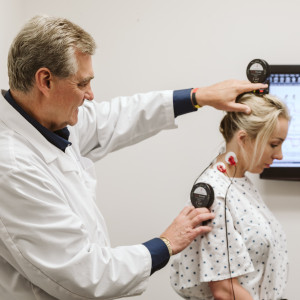 Reflecting our commitment to provide patients who have suffered spinal injuries from motor vehicle accidents, workplace accidents or contact sports, Schmidt Chiropractic Clinic now offers state-of-the-art Spinal EKG testing.
Dr. John Gerhardt, M.D. author and developer of the range of motion testing equipment and protocols for the AMA's Guides to the Evaluation of Permanent Impairment has called this Spinal EKG testing "The New Gold Standard" in assessing spinal range of motion and neuromuscular segmental dysfunction.
Automobile Collisions Causing Whiplash-type
Injuries Require Specialized Testing
So often we see injured patients who come to us complaining of pain/stiffness yet they haven't had any tests which validate their injuries. Schmidt Chiropractic Clinic utilizes Spinal EKG testing which provides visual validation to prove soft tissue injury.
Spinal EKG measures muscle guarding—the body's natural defense mechanism responding to injured soft tissues. i.e. torn ligaments, herniated/bulged discs, muscle strain/tearing.
EKG technology has revolutionized cardiac care and it is now revolutionizing how Smart Injury Doctors evaluate soft tissue injury. Instead of measuring the heart, Thomas C. Schmidt D.C. is measuring the muscles surrounding the spine. The test was created by a NASA-trained expert and researcher in objective evidence-based physiological tools to determine the presence or absence of soft tissue injury, physiological health and rehabilitation. The Spinal EKG technology helps to ensure that expert injury doctors, not insurance companies, determine the location and severity of spinal soft tissue injuries and the appropriate treatment plans. Researched, proven and established in the court of law, this indisputable clinical data reduces the workload on both the patients' doctors and attorneys.
A Credible Test for Soft Tissue Injury
Spinal EKG is recognized b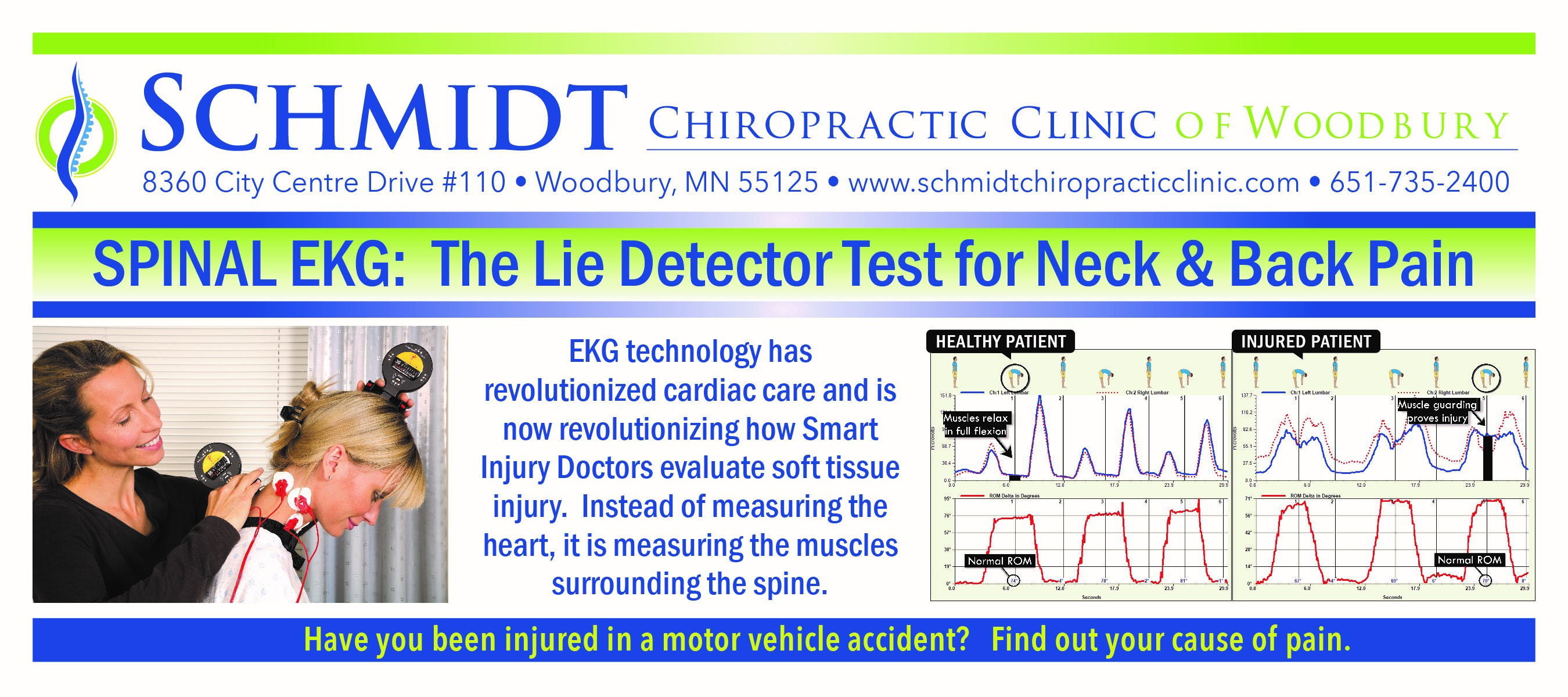 y the AMA as a credible science-based test for soft tissue injury and has its own established CPT billing codes. According to Dr. Schmidt, using the spinal EKG sets the Smart Injury Doctor apart from all other practitioners who encourage injured patients to come into their clinics yet these practitioners don't offer this leading-edge diagnostic testing for soft tissue injuries which are so prevalent with motor vehicle crashes, workplace accidents or contact sports injuries.
Dr. Schmidt is currently the only physician (Chiropractor or MD) in Minnesota who offers this type of testing for people believed to have soft tissue spinal injuries and might have had normal MRI, X-Ray or Range of Motion.
When there's normal soft tissue, non injured ligaments, nerves, discs and muscle—the spinal EKG test will show muscle function with normal depolarizations and a "flexion relaxation response". Conversely, injury to the spinal ligaments, nerves, discs and muscles surrounding the spine will cause corrupt nerve signals which result in muscular guarding and/or spasms. Spinal EKG will pick up this muscular guarding thus patients can see abnormal muscle function helping them to understand their injuries, pain/stiffness suffering and prognosis for futurehealth status. Patients will visualize what normal muscle function looks like on a computer screen comparing their test results side by side with normal EKG results.
Dr. Schmidt says that in his 40 years of Chiropractic practice, he has never seen patients respond and "get it" once they compare their test results against normal EKG test results. He states many patients are actually very relieved even if they have positive findings as they state "now I know why I am suffering" or "my other doctors said that I should be fine by now" or "the pain is all in your head." Dr. Schmidt uses Spinal EKG as a baseline for his spinal injury patients. He can look for the degree of injury using this test—are the test results normal, mild or moderate? Or is there significant severe muscle guarding which would be indicative of severe tissue damage? The Spinal EKG can also be used on any patient who states they have neck and/or low back pain and wantto find out the cause and severity of their condition. Patients can be offered this test on a cash-out-of-pocket basis if their insurance doesn't cover Spinal EKG testing.
For all patients with auto and workplace injuries, however, Dr. Schmidt uses EKG testing as part of his new patient protocol.
Used in Court Cases to Prove Injury and "tell the truth."
Spinal EKG is used in court cases to prove injury in the spinal soft tissues. That's why we call it "The Lie Detector Test". If the insurance company requires their insured to go to their doctor (Independent Medical Examination) and the patient is told by this insurance doctor that "there's nothing wrong with you" or "you where only hurt minorly and should have only XYZ days/weeks of care" while the injured patient is stating "I'm still hurting and don't have the health that I had before my motor vehicle accident". The Spinal EKG testing confirms that the patient is truly injured and telling the truth. This tool is effective to hold insurance companies accountable to make payments so patients can get the coverage they need and deserve. Spinal EKG is a valuable tool for people with disability disputes. For example, an individual injured in a motor vehicle accident is to hurt to return to full-time work yet their insurance company made a decision to stop benefits due to an IME. (Independent Medical Examination)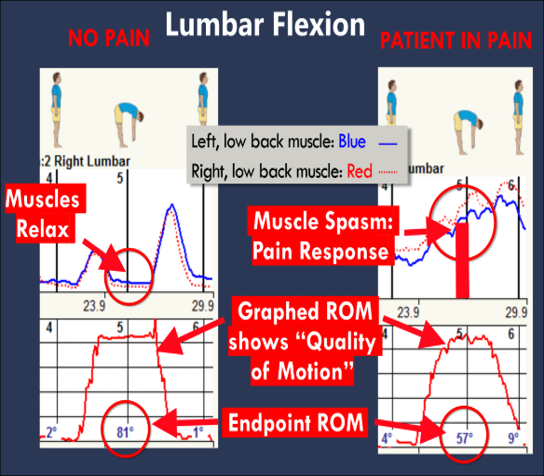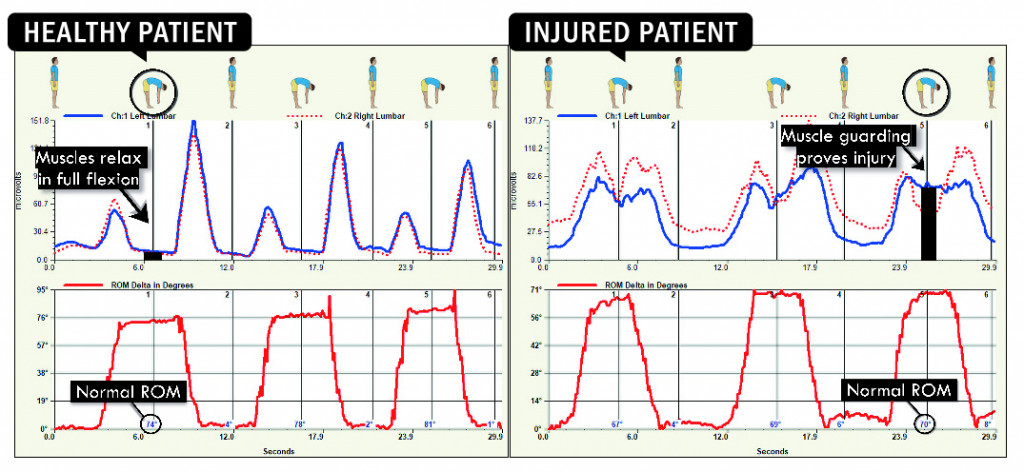 What to Expect
The Spinal EKG test takes about 60 minutes. Dr. Schmidt will then show and explain the patients' findings as compared tonormal testing. Specific treatment recommendations will be discussed but all treatment going forward is always authorized by the patient after they have been fully informed. Dr. Schmidt's treatment will be based on the patients' complaints and degree of injury found on the Spinal EKG and other diagnostic clinical tests. If a referral is needed to a different medical specialist, clinic or hospital, Dr. Schmidt will prescribe and refer as he works with many various medical specialists. After a patient is treated for a period of 3-6 months, he will perform re-testing with the Spinal EKG to determine how the nerve and muscle healing process is going.
Book an Appointment
If you've been injured, we can use the Spinal EKG to determine the extent of your injuries so we can get you on the path of healing. Contact our practice today to schedule an appointment.
CONTACT US »

Spinal EKG Woodbury, Oakdale, Cottage Grove MN | (651) 735-2400