Payment Options at Schmidt Chiropractic Clinic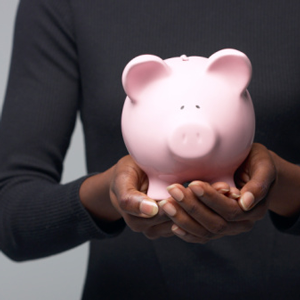 Schmidt Chiropractic Clinic in Woodbury is committed to helping you and your family achieve total health and wellness through chiropractic care. We understand that your budget may be a concern, which is why we offer a flexible pricing structure that allows you to get the care you need. Our office accepts most insurance programs, and if you have any questions about coverage, please contact us at (651) 735-2400. Additionally, we can provide chiropractic care for patients with back pain, headaches, or other symptoms resulting from auto accidents or workers' compensation cases. For those without sufficient chiropractic insurance, we also offer ChiroHealthUSA as a coverage option. If you would like to learn more about our payment options for chiropractic and wellness care, please call Schmidt Chiropractic Clinic directly at (651) 735-2400. Our friendly staff will be happy to answer all your questions.
Direct Billing and In-Network with many Insurance Providers
Schmidt Chiropractic Clinic accepts a wide range of insurance plans, including AUTO INSURANCE, workers' compensation, and personal injury cases resulting in back pain, neck pain, headaches, or related conditions. As insurance plans can vary, please contact our office at (651) 735-2400 to determine the specific details of your coverage. Our staff is happy to verify your benefits and provide a complimentary explanation before starting your chiropractic care plan.
No Insurance:
We are committed to making chiropractic care and adjustments accessible to everyone. If you have limited or no chiropractic insurance coverage, we offer affordable cash rates. Even if you lack insurance or your plan doesn't cover chiropractic care, we have options to help you receive the pain relief and chiropractic care you need (such as ChiroHealthUSA). Many patients choose to pay directly for their chiropractic visits, discovering that chiropractic care is cost-effective and more affordable than alternative pain treatments such as pain medications or invasive surgery.
Chiropractic Care Options on a Budget
Our Team and Staff at Schmidt Chiropractic Clinic are dedicated to keeping you healthy and pain-free with minimal time and expense. Our chiropractic health professionals prioritize the most crucial asset: your health. We firmly believe that prevention is the best cure, and regular chiropractic care is less time-consuming and less expensive than recovering from an injury or pain after it has already occurred. If you feel like you don't have enough time or money to prioritize your health, please contact us at (651) 735-2400 — we're here to help. We don't want you to come to our chiropractic clinic in crisis, so we encourage you to take your health seriously. As the saying goes, without health, you have nothing. Unfortunately, many people only realize this when it's too late.
Insurance Companies We Work With








Payment Options Schmidt Chiropractic Clinic | (651) 735-2400