Sports Chiropractic at Schmidt Chiropractic Clinic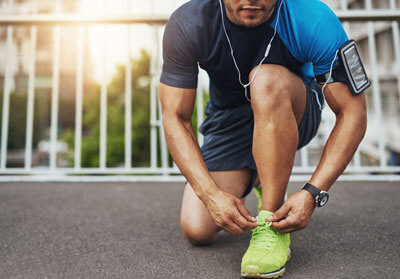 Dr. Thomas Schmidt is certified in the diagnosis and treatment of sports injuries. Both he and his family (especially his daughters) know what it takes to keep athletes healthy and performing at the top of their game!
A comprehensive consultation and examination will determine the type of adjustment and any therapies you need to recover from injury.
The science-based chiropractic care that we provide at our Woodbury practice will give us all of the metrics that we need to know when you can get back in the game, and how to help you feel your best.
Caring for All Athletic Levels
Whether you are a high school, college, or professional athlete, or just enjoy sports recreationally, our expertise with chiropractic techniques and cold laser therapy can help you.
If the body lacks proper structure and function, injuries may result.
Often, we see patients that haven't responded to other specialties get the results they desire with chiropractic.
If you are unable to participate in the activities you love and find yourself sitting on the disabled list, we can help.
Specialized Healing for Athletes
Dr. Schmidt has been around sports all his life. He works with Northwestern Health Sciences University to provide high-end sports physicals and concussion baseline testing.
Dr. Schmidt provides health care for numerous athletes of all levels.
If you're hurting and it's affecting your performance in your sport, do not hesitate. Get started as soon as possible with our unique, tailored Woodbury sports chiropractic program, so you can get back to doing what you love best!
Get in touch with us for sports chiropractic in Woodbury!
CONTACT US »

Sports Chiropractor Woodbury, Oakdale, Cottage Grove MN | (651) 735-2400