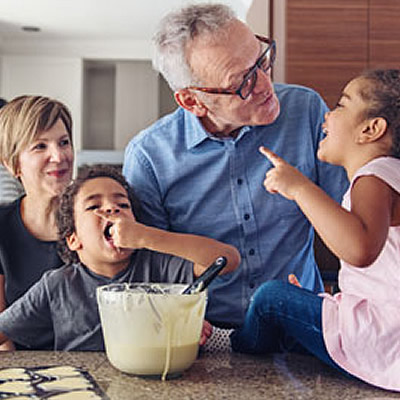 Maybe you sustained an injury while playing sports or from a car accident. Or you have back pain from sitting too much during your workday. Whatever the cause, that pain is likely interfering with your quality of life. Before we can address your discomfort, we need information from various evaluations.
The Importance of Scientific Assessments
One of the ways we stand out from other chiropractic offices is at Schmidt Chiropractic Clinic we use scientific assessments to pinpoint exactly where and how injured an area is. It's critical that we evaluate the structure and function of a patient's body and determine if they have mild, moderate or severe derangement of tissue. State of the art Digital X-Rays and full body postural Laser Scanning are just two of many assessments we use to fully understand the location and severity of a patient's diagnosis.
Collaborating for Each Patient's Benefit
After arriving at a diagnosis, Dr. Schmidt will work with multidisciplinary team approach to determine the best care plan for his patient's.
"Recently I was invited by a medical doctor to a continuing education presentation at his clinic. Our guest speaker was from Chicago and is a pioneer in regenerative medicine utilizing stem cell injections. There was great synergy in the room bringing together various doctors from different branches of the healing arts so that we can offer a large comprehensive care approach to our patients," said Dr. Schmidt.
According to Dr. Schmidt, many medical doctors appreciate that chiropractic is a conservative treatment option that can benefit patients along with conventional medicine. The real connection between a Doctor of Chiropractic and a Doctor of Medicine happens, when we talk science and the common ground of scientific findings of the mutual patients that we coordinate care for.
Possible Types of Care
Because there's no one-size-fits-all approach to pain management, we often recommend a combination of modalities. These may include
Chiropractic Adjustments and Rehabilitation
Chiropractic with physiotherapy, including massage
Nutrition, massage and acupuncture
PRP or stem cell therapy
Medication
Surgery
It's becoming common for medical doctors and doctors of chiropractic to collaborate to determine the best treatment. Should a patient be treated conservatively with chiropractic adjustments and adjunctive physiotherapies? Or should there be a test period of treatment? Then, if it hasn't helped we can recommend oral medications or injections. There are times when people do need back surgery when the disc or nerve is injured to a point that it's beyond conservative treatment.
Make Sure You Have a Team That Wants You to Win
You should always be your doctor's number-one priority. When you are a patient at our clinic, that's always the case. Dr. Schmidt will do whatever's best for his patients, whether that's providing all care in our clinic or working with other practitioners outside our clinic.
"We want to make a great diagnosis and devise an effective treatment plan to help people live their best lives," he said. One of Dr. Schmidt's patients is a woman who drives two-and-a-half hours one way to our clinic because she's delighted with the results she's received here. The patient has been to many other chiropractors as well as MDs but Dr. Schmidt was the only practitioner who has been able to help her.
If you're in pain, we want to help. Contact us today to schedule an appointment.