Make No Bones About It — We Appreciate You!!!
As we approach the Thanksgiving season, we feel it is a great time to show our appreciation to our valued patients. Therefore:
On Tuesday, November 3rd, all current patients will receive FREE ADJUSTMENTS
On Thursday, November 5th, all referrals will receive FREE NEW PATIENT SERVICES
All New Patients will receive a thorough consultation, digital laser postural screening, Chiropractic examination and any necessary x-rays to determine if Chiropractic care can benefit them!!
There will be plenty of food and fun not to mention we will have a drawing for a basket filled with great gifts.
For those patients who refer their friends, family, co-workers, etc. for New Patient Services on Thursday the 5th, you will be given 1 raffle ticket to enter into our drawing. You need not be present to win this drawing!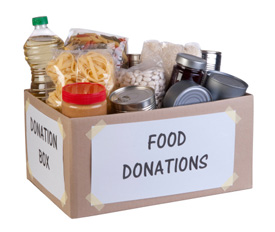 Giving Back to Those In Need
We would like to ask each patient receiving our services (existing or new) to bring the Union Gospel Mission's list of non-perishable food items or a minimum of $15.00 cash/check donation to the Union Gospel Mission.
All Cash donations to the Union Gospel Mission are tax deductible and will receive a receipt from UGM.
UGM Thanksgiving List:
2 cans green beans, 2 cans whole corn, 2 cans of peas, 1 can cranberry sauce, 1 can sweet potatoes, 1 box stuffing, 2 lb. bag rice.
In addition, $15.00 buys a turkey and combined w/ UGM's list of non-perishable foods, feeds 6 people.
SO DON'T MISS OUT!!! THIS IS YOUR DAY TO ENJOY!!!!
Please contact us with any questions and to make your appointments for yourself, family and friends. (651) 735-2400
Sincerely,
Dr. Schmidt & Staff at Schmidt Chiropractic Clinic