Help seniors get the chiropractic care they need and deserve!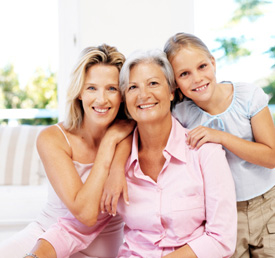 Did you know that chiropractic patients with Medicare are discriminated against? According to the American Chiropractic Association, "our nation's seniors are being unjustly denied full access to Medicare covered services by doctors of chiropractic that could improve their quality of life."
Unfortunately, the federal government isn't covering medically essential and authorized services that DCs deliver. This is just wrong. Seniors deserve the best health care available to them. We believe that safe, effective and natural chiropractic care is an important part of seniors' health and wellness arsenal.
As chiropractors, every day we see the positive impact chiropractic has on patients' lives without the use of drugs or surgery. We are confident that all ages, including seniors, can live healthier, fuller lives by getting regular chiropractic care.
We encourage you to help seniors get the Medicare coverage they deserve by signing the National Medicare Equality Petition today! Go to the ACA website and click the Add My Name button to sign the petition.
You can help seniors live pain-free and experience better function and mobility through beneficial chiropractic care. Please sign today!